Welcome to the Tupuna pension in Huahine




Your stay at Pension Tupuna will be a relaxing and enjoyable experience that you will never forget.

The Pension Tupuna is nestled in a quiet place, on the shores of the Bay of Port Bourayne, in Huahine Nui. The bay is one of the most picturesque places on the island and our property is, thanks to its location, out of sight.
Our 4 bungalows have been designed for your comfort, while integrating into our natural environment...
find out more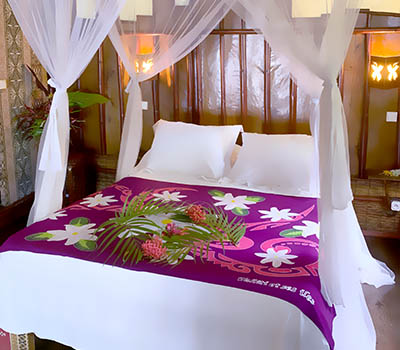 Wifi available for free in the Faré Pote'e (Restaurant)